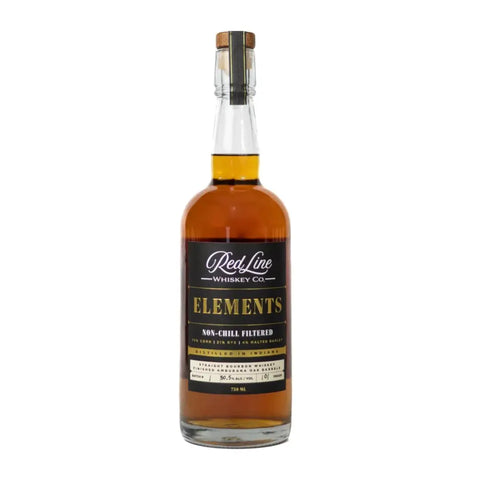 Elements - Small Batch Amburana Oak Finished Bourbon
The process begins by hand selecting our most compatible bourbons to be blended together and then finished in Amburana oak casks. These casks are the key components that create an unmistakable flavor profile. The native Brazilian wood commands a warmth and spice that shine through in every sip.
Hints of gingerbread and cinnamon meld together with other savory, herbal notes like clove and thyme to create a bourbon like no other. Remember, not all small batches are created equal - so whether you're looking for a new favorite to sip on, or the perfect holiday drink, Elements has you covered.
Awards:
- Gold, 2023 ASCOT Awards
Size: 750ML
Batch # WI-2 & BS-1
Proof: 103 (51.5% ALC/VOL)
Distillation: Indiana
Finish: Amburana Oak