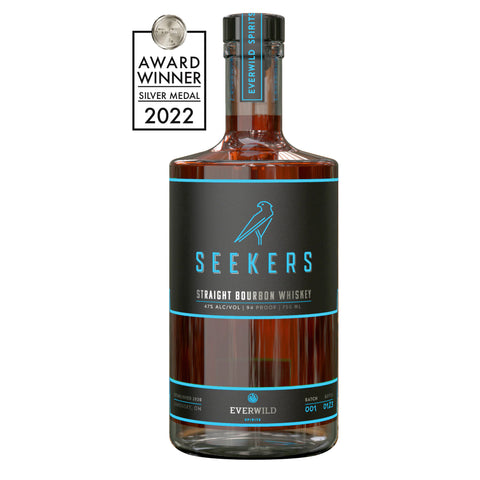 SEEKERS Straight Bourbon Whiskey
Batch: #004
Size: 750ML
Proof: 94 (47% ABV)
Mash Bill: Our four-grain bourbon is a proprietary blend of two mash bills. A high rye (60% corn, 36% rye, 4% barley) bourbon and a high wheat (51% corn, 45% wheat, 4% barley) bourbon.
Origin: Sandusky, Ohio
Distillery: Everwild Distillery
Tasting Notes: This four-grain bourbon is aged 4 years, 3 months. The nose is presents aromas of vanilla, caramel and honey. The front taste is soft and smooth, with the wheated bourbon clearly present. it then rolls into a long complex rye finish that really offers the best of both bourbons in one sip.