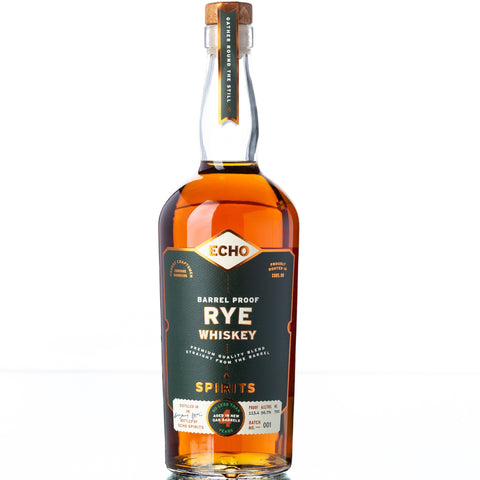 Echo Spirits Distilling Co. Barrel Proof Rye Whiskey
** $15 Flat-rate shipping on all orders 3 bottles or more!
Before bourbon, there was rye. Early American farmers preserved their harvest by fermenting and distilling leftover grain, often rye. They would have called it "whiskey". Today, we know it as rye. We hand-select and marry a few barrels at a time to ensure our high standards are met. Versatile enough to be used as both your neat sipper and your cocktail rye.
Tasting Notes: 

Burnt Toffee, Lemongrass, Green Apple, Bubblegum, Lavender
Size: 750ml
Proof: 113.4 (56.7% ALC/VOL) 
Origin: Ohio
Distillery: Echo Spirits Distilling Co.