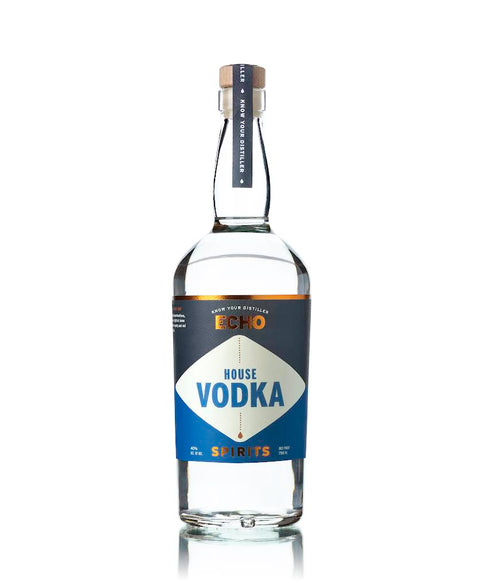 Echo Spirits Distilling Co. House Vodka
** $15 Flat-rate shipping on all orders 3 bottles or more!
The only vodka we trust in-house at Echo Spirits. Corn and apples mingle to build a lightly sweet vodka with a hint of citrus. Best enjoyed anywhere you would use vodka, which is just about anywhere!
Tasting Notes: 

Lightly Sweet, Clean Aftertaste, Faint Citrus
Size: 750ml
Proof: 80 (40% ALC/VOL) 
Origin: Ohio
Distillery: Echo Spirits Distilling Co.